2008 Jack Parsons Prize winner announced
| | |
| --- | --- |
| | Katherine Mockeridge details WW2 fortifications |
Katherine Mockeridge has won the 2008 Jack Parsons Prize. An abstract outlining her studies follows below:
World War II Fortifications and Defences of Poole Harbour
The aim of this project was to interpret the defence strategies of Poole Harbour through the location, identification and mapping of WWII archaeological features in relation to one another and the further analysis of the relationship of defences with local topography.
Over the course of the project a number of methodologies were used in order to attain the information and data necessary to achieve the overall project aim. These included desk based assessment, the use of oral records, intertidal surveys and land surveys. In the early stages of the study it soon became clear that whilst the Harbour had it's own specific defences they also formed, along with those of neighbouring towns along the coast, part of a chain of defences forming one large barrier against any aggressor, and so the area of research would have to be clearly defined as that being immediate relevant to the defence of the Harbour and that illustrated below (Fig. 1).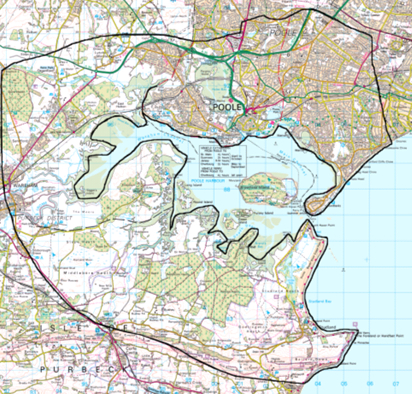 Figure. 1; Showing the entirety of the study area (adapted from Digimap, 2008)
©Crown Copyright/database right 2008 An Ordnance Survey/EDINA supplied service
In total thirty five features were located, seventeen of which had not previously been recorded, all of which are an indication of the strategies used in the defence of the area. The typologies and location of the features identified showed a distinctive plan. The north of the Harbour which contained the main industrial area was defended by powerful long range defences including 'Flack Towers' and five large Anti-aircraft Batteries, with only two short range pillboxes. The west of the harbour entrance, cordoned of to the public by the military, held short range defences , whereas the east, home to much of the civilian population, contained a handful of pillboxes and as the town defence plan indicates the use of pre-existing buildings and natural topography in the defences. Finally the Harbour itself was protected by a range of tightly packed defences on Brownsea Island including gun batteries and the control post for the Harbour's remotely operated sea mines.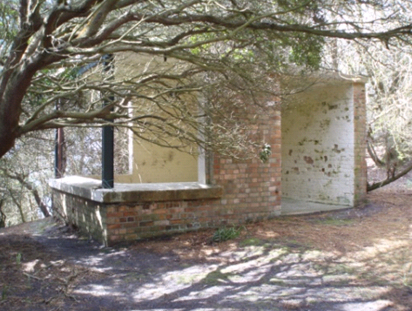 Figure 2; External view of Searchlight on Brownsea Island (Author, 2007) – Not to Scale
In all, the archaeology, combined with written and oral histories shows the defence of Poole Harbour to have been comprised of a series of low level long and short range defences to the front of the Harbour, targeting a seaborne landing force and long-range anti-aircraft defences to the rear, defending against aircraft together proving a formidable set of obstacles through which an aggressor would have to pass.
Internal View of Fort Henry Observation Post, overlooking Studland Bay(Author, 2007) – Not to Scale
External view of Fort Henry (author, 2007) – Not to Scale
17/10/08