CS staff member made Freeperson of Korean province
| | | |
| --- | --- | --- |
| | Lava tube caves in Korea | |
Chris Wood from Conservation Sciences was recently rewarded by the Republic of Korea for his work in helping to secure that nation's first ever natural site inscription on UNESCO's World Heritage List. Specialising in geo-conservation and protected areas management, Chris advised Korean scientists and heritage managers on the building of their nomination, which focused on the 'Outstanding Universal Value' of the landforms of the large shield volcano, Mount Halla. The volcano forms the whole of the island of Jeju, an autonomous province lying off the south coast of the Korean peninsula. In recognition of his work Chris was awarded the freedom of the province.
Meeting in New Zealand in July, UNESCO's World Heritage Committee agreed inscription of Jeju Island principally in recognition of its internationally important lava tube caves. One system of caves, made entirely by flowing lava, is a sinuous linear system nearly 20km in length, with passages wide and high enough in places to accommodate two double decker buses side by side. While such caves are known throughout the world, none are as well formed, as extensive, as well decorated with lava flow and drip features, or as as geologically instructive as the Jeju caves. One cave in the system - Manjang Gul - is a popular tourist venue and the most visited lava cave in the world. In another cave - Yongcheon Gul - there are places where the walls and floor are coated in beautifully-coloured calcite stalactites and flowstone, rivalling the very best decorated limestone caves. Here, delicate straw stalactites range up to 5metres in length. The profusion and beauty of these formations formed by secondary mineralization in a volcanic cave is unique in the world.
Inscription of the Korean nomination was unanimously supported by the members of the World Heritage Committee. In fact, Chris has cause to doubly celebrate, because another site he advised on - the great volcanic edifice and caldera of the Las Cañadas volcano (partly protected by the Mt Teide National Park), Tenerife, Spain - was also inscibed in July.
Chris is currently working with Chinese authorities on three new geological WHS nominations. These are the superb towering granite peaks and 'stone forest' of Mount Sanqing National Park, Jiangxi province, the 1 billion year old (Archaean) geology of Wutai National Park, Shanxi province, and the unusual dissected red sandstone 'Danxia landscape' of Sichuan province.
In addition to advising State Parties on the building of their World Heritage Site nominations, Chris also undertakes technical field evaluations of candidate sites for the World Conservation Union (or IUCN - which acts as the scientific agent for UNESCO with respect the natural heritage). In this regard he has just returned from undertaking an evaluation of Surtsey, the volcanic island that erupted spectacularly off the south coast of Iceland between 1963 and 1967.
* All Photos courtesy of Cave Research Institute of Korea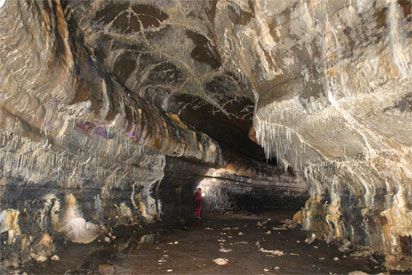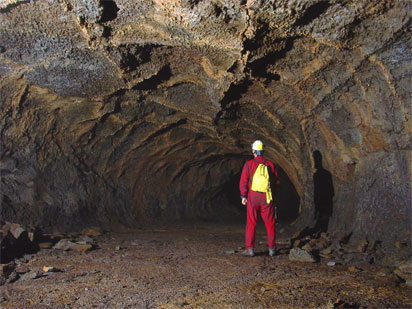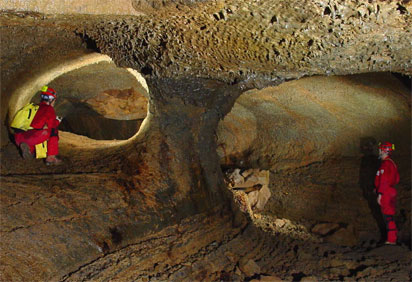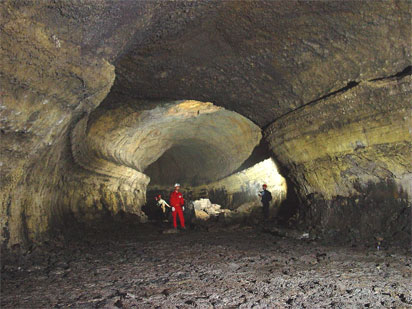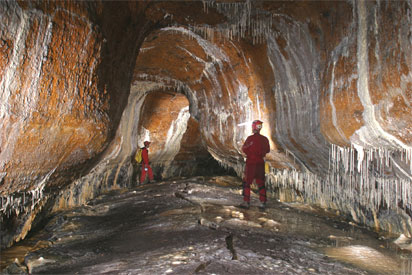 08/10/07